So you're planning your big day. Your dress is white and so is your skin. Do you risk it and tan or embrace your 'natural' (aka pale) beauty?
In order to make an informed decision, you need to be well aware of the risks and work out how to combat them.
Unnatural or orange colour
Excess product on hands, elbows, knees and feet
Difficulty getting the same look with your wedding-day makeup compared to your trial makeup session
Lack of confidence on your wedding day if it is a shocking job
Photos will constantly remind you of your mistake
Time consuming (and expensive) to fix in your photos if you have a bad spray tan
If you are anything like us, lovely and white (but not in a good way), a tan is the only way to go. And we're going to make this super easy for you. We've done the research, spoken to some very talented photographers, makeup artists and spray tanners to compile this exclusive list to help you make your decision.
Get referrals from friends and family as to where they have been that is good and find out why.
Trial different spray tans (there are so many brands and preparations available) and salons. You will quickly learn out what you like. Some salons will use different colours in different times of the year; so if you're having a summer wedding, check this prior to getting your trail tan in a salon in winter.

Once you've found your perfect tan, get another at least 4 weeks before your wedding – could be used for your hen's night or before your trial makeup appointment. This will make ensure that the tan will be completely off before you reapply for your wedding day.
No matter what your natural skin colour is, there is a perfect shade of tan out there for you, just keep looking until you've found it – just like your soon to be husband!
If you have allergies and sensitive skin then you definitely will need a trial – don't risk having a reaction to it!
On the day or the night before, exfoliate, exfoliate, exfoliate. This will reduce the patchy and uneven finish. Use rough mitts and a body scrub, the combination of the two will soon be your new best friend.
Moisturise your body – this will dramatically improve the tan and help it to be more natural.
DO NOT moisturise your body after the last shower before your spray tan. Dry skin is a must so that means no moisturiser and no deodorant!
Do not shave or wax in the 24 hours prior to your tan, make sure you do this before hand.
Choose a light shade for yourself and your bridal party.
Two days before your wedding is what the consensus seems to be. This will make sure that none of your tan will rub off onto your dress.
Moisturise after every shower following your spray tan. This will extend the life of your tan and will keep it looking great for the honeymoon too!
During your tan we recommend wearing nothing to avoid any tan lines at all.
What to wear? Be prepared post tan. After Tan Co's bamboo collection caters to the post tan application journey – the last chapters of the Tan Plan, if you will. You need to make sure you're wearing the right fabric and shape, so as to not ruin tan. Bamboo is best.


At night? Whether you are sleeping in your tan (and need to deal with the aftermath of your sheets wearing your tan the following day), or had an express tan that you wash off so it develops overnight (non sweaty restricted bedding is key here consider After Tan Co Bamboo Sheet and Pillow protectors. You want to make sure you get the best result possible so every little bit helps.
If you, the bride, is having a spray tan, your bridesmaids should too (if they are so inclined) and After Tan Co Bamboo Maxi Dresses not only help deliver the perfect finish, in their cute portable bags they make the best bridesmaid presents – that they actually will wear again and again.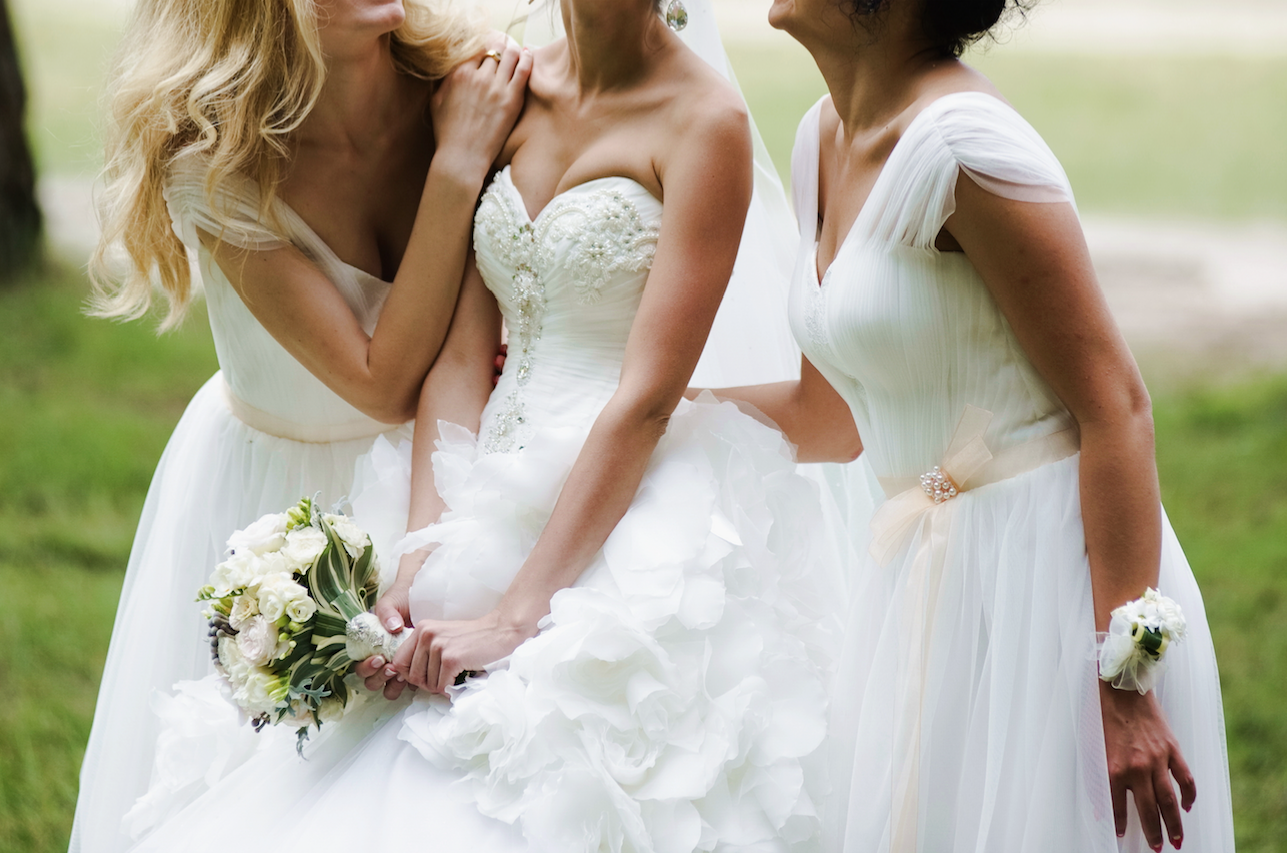 In the lead up to your big day, every little bit helps to ensure that everyone gets it right. Fake tanning can go one of two ways, and there should be only one star of the show – for all the right reasons.
Follow these steps and you should be waltzing down the aisle like the naturally bronzed goddess that you are.
Let's get social!
@aftertanco