We've all dealt with that internal battle where we can't decide if we want dessert more than we want that toned body…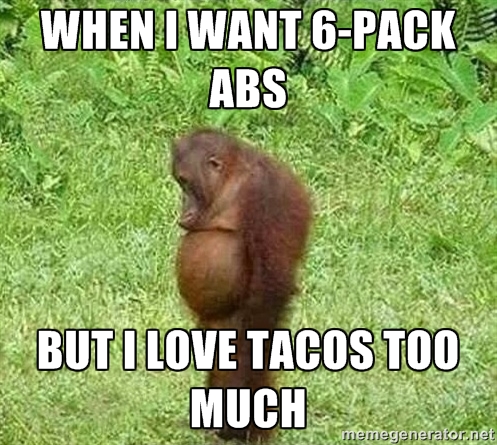 …but what if I told you that you could have both?
Now don't get too excited, our version of a toned body washes off after a few showers but it's still pretty awesome if you ask us!
Male celebrities were the first to try their hands at fake tan enhanced abs: can anybody say Robert Pattinson circa Twilight: New Moon…?
We don't care how in love your more youthful self was with Edward Cullen, we all know that his stomach didn't really look like that. But who could blame him? If we were staring across from Taylor Lautner's abs we'd be asking for some serious airbrushing too!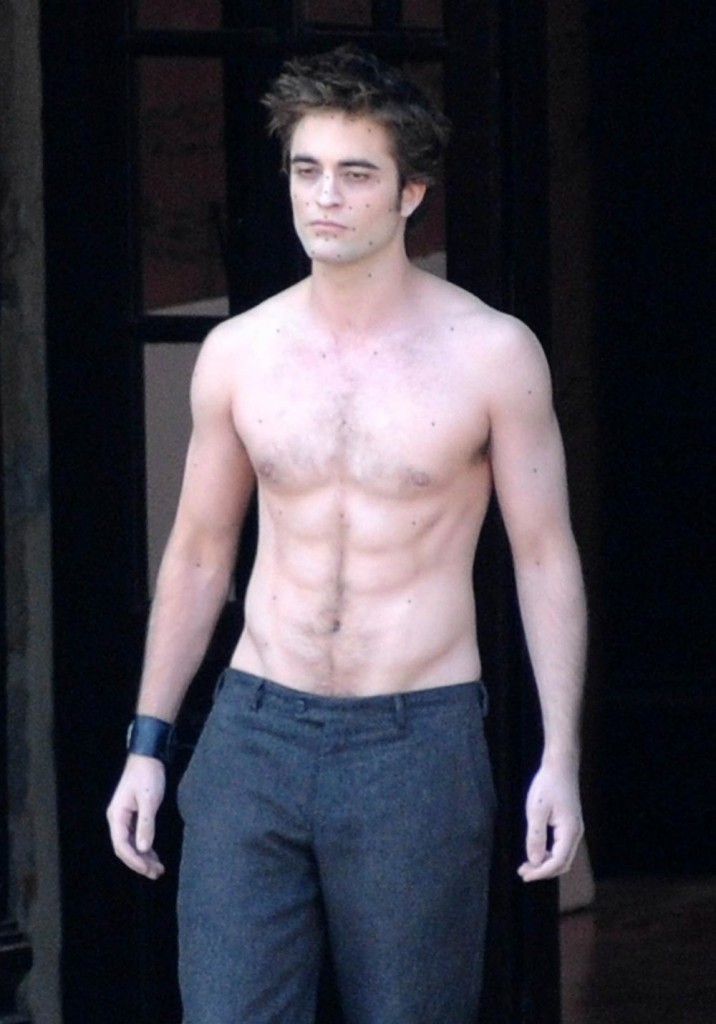 But hey, if you didn't fall victim to the Twilight fandom perhaps you'd be more familiar with this gorgeous specimen: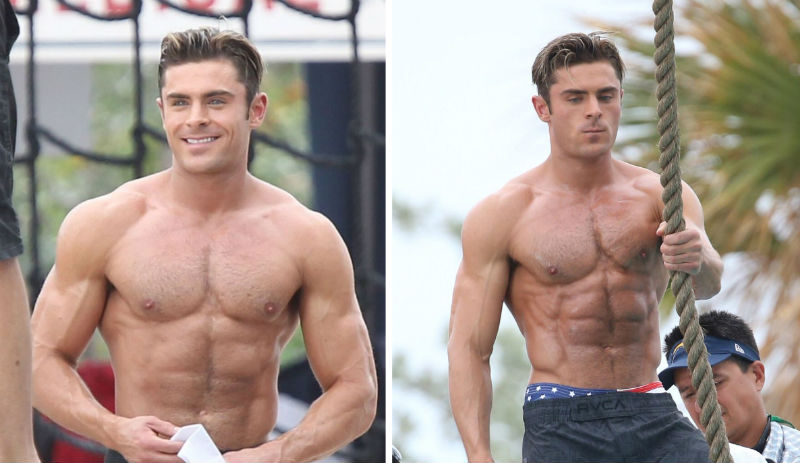 The mouthwatering Zac Efron has a pretty drool-worthy bod even without the added help of fake tan contouring, but have a look at the difference a bit of strategically placed tan can make!
Our point is; there are plenty of body makeup artists (who are the envy of many) whose job is literally to run around on movie sets and ensure muscles are poppin' and glutes are close-up ready. But this trend isn't just for the movies anymore; it's now hitting the mainstream and has arrived at salons and homes around the world. Why not fake it until you make it 😉
Just ask Kim Kardashian's personal tanning expert Sobe Tan (co-owner of Fabiola in Florida). Sobe turned to Facebook after Kim Kardashian posted another of her nude mirror selfies last year to say "Have to admit [Kim's] spray tan looks pretty awesome on her and even painted her abs while spraying her."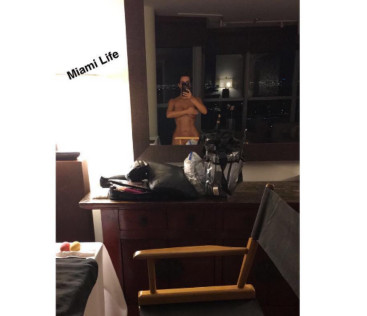 HOW TO GET 'AB-TASTIC' WITH SOME CLEVER CONTOURING
If you're looking to try your hand at fake tanned abs here are a few things to keep in mind:
NOVICE FAKE TANNER
It can be difficult to airbrush yourself, so if you're unsure start by getting a friend or professional to help you out.
Keep in mind that, although fake tan in an incredible invention it's not magic and you wont be able to turn a potbelly into a six pack with just a few sprays. This trick works best if your stomach is relatively flat to begin with, so start by working up a bit of a sweat on the regular and you'll realise even better outcomes from you contouring efforts – not to mention heaps of health benefits!
FAKE TANING PRO
If you're experienced and are keen to try this out for yourself without seeking help from a friend or professional, here's what to do:
Start by applying your tan all over your body as usual. This will give you a nice base from which to blend your contouring.
Flex your muscles to define all the lines between your abdominal muscles.
Paint a vertical line down the line the runs down the centre of your abdomen, from just below the sternum to your belly button.
Repeat this vertical line down either side of your stomach to define your oblique muscles (otherwise known as those sexy lines down the sides of Victoria Secret models and athletes stomachs).
Buff the edges of these lines into the rest of your tan so they aren't too harsh, but instead give subtle definition.
Develop for the required time for your tan then shower and voilà – ab definition!
Just remember that while your fake tan is developing your tan will transfer onto all clothes and sheets you come in contact with so make sure you're well equipped with the After Tan Co Bamboo Collection. You can use the After Tan Co Bamboo Maxi Dress, Sheet Protector and Pillow Protector to ensure your clothes and your bedding don't get a contouring treatment of their own.